San Pedro La Laguna (Tzunun'ya, in the local language) is a Tz'utujil Maya community on the Western shore of Lake Atitlán in Guatemala (Central America). The annual festival in honor of St. Peter, the town's patron, takes place from June 20 to 30. The highlight of this event is the coronation of the queen ('reina,' or Rume'aal Tinaamit, in Tz'utujil) of San Pedro La Laguna community. The 'reinas' are elected during a 'beauty' contest, but the main criteria are spiritual beauty, oratory skill, cultural knowledge of their town and also grace and confidence.
On June 26, 2013, the coronation ceremony in San Pedro La Laguna took place in the sports courtyard of the Catholic School, and it was attended by both locals and a handful of tourists. It lasted from approximately 8 p.m. to midnight. As the starting hour approached, first came the band with the previously elected reina del deporte (the 'queen of sports'), Dolores Juárez Rocché.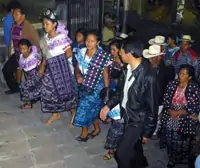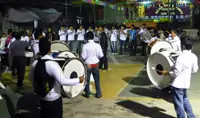 The ceremony was opened by two musicians (with a flute and a drum) and a masked dancer. They were followed by a comedy and musical performance.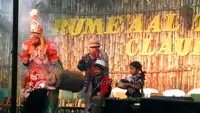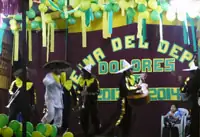 During the spectacular crowning ceremony, other beautiful Maya 'reinas' from other villages and towns in the highlands of Guatemala came to present their gorgeous traditional ceremonial costumes on a catwalk-like stage, on the traditional music of marimba.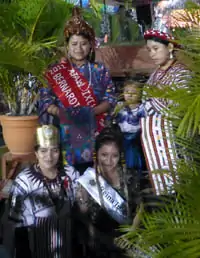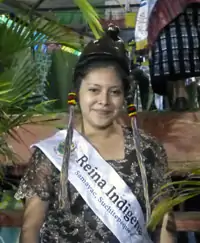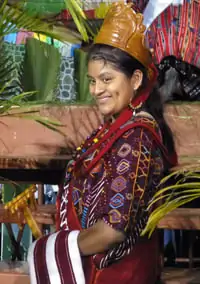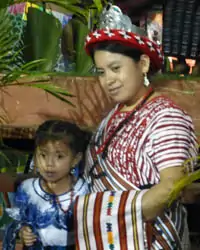 They introduced themselves, spoke about their hometowns, and offered greetings from the peoples in their communities to those present, carrying gifts of flowers, corn, fruit, candles, incense, and other ceremonial objects.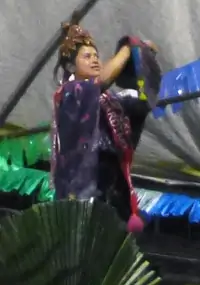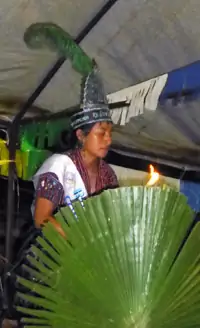 All reinas congratulated the new reina of San Pedro La Laguna, Claudia Josefina Ajcac Toc.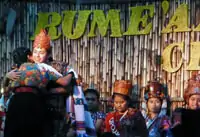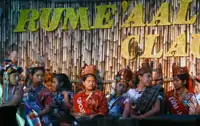 After the two musicians and the masked dancer performed once again, the ceremony ended with a speech by the new reina of San Pedro La Laguna...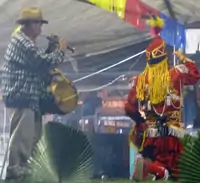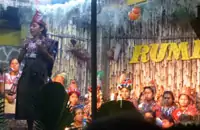 ...and a congratulatory speech from the mayor of San Pedro La Laguna.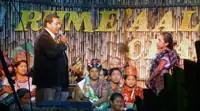 It was past midnight when people in the audience started to leave. It had been a magical ceremony.
Watch a short video of the coronation on our YouTube channel.